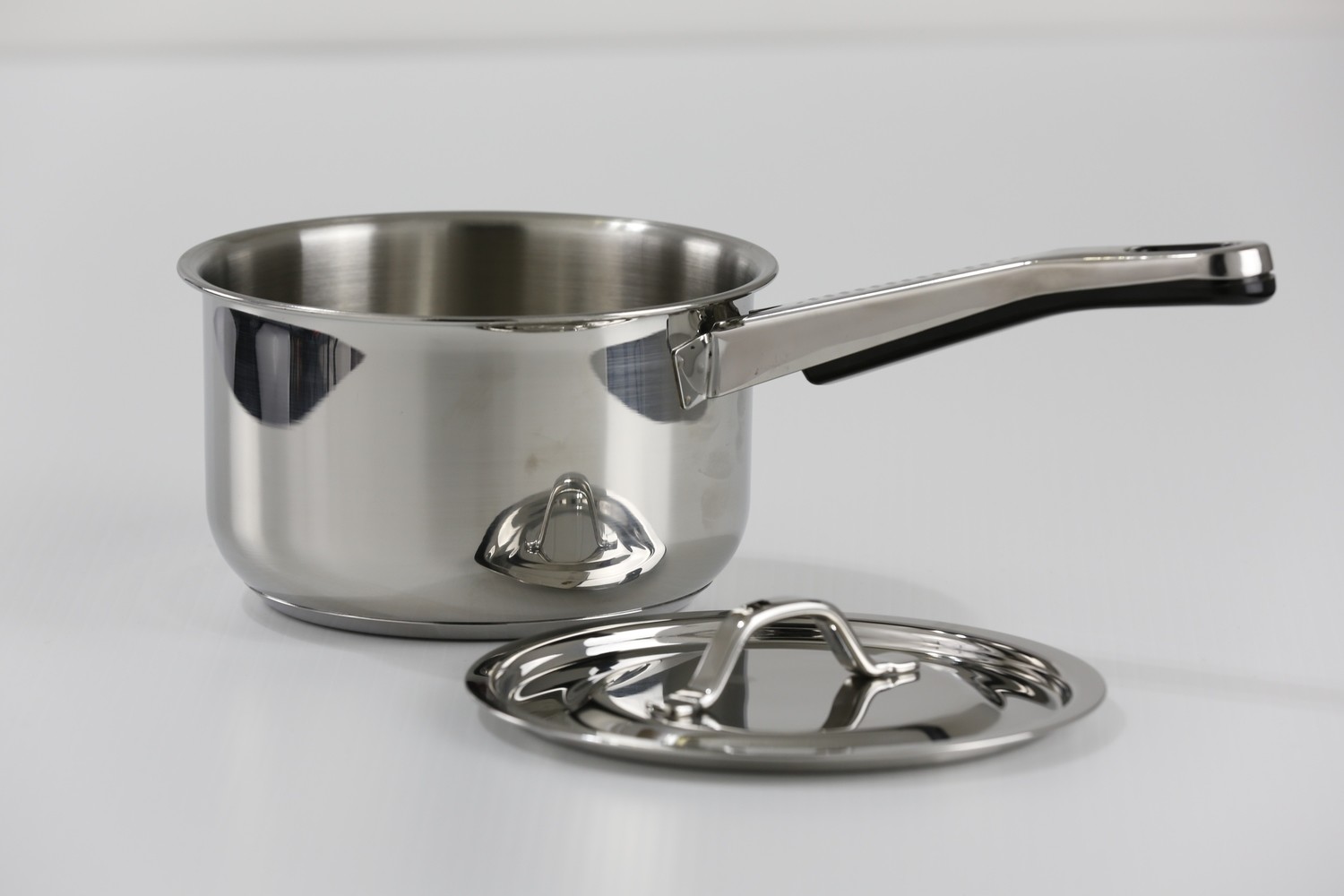 1.8 Qt. Stainless Steel Saucepan with Cover
SKU Saucepan-1.80-6071
Product Details
SS1 - 1.8 Qt. Stainless Steel Saucepan with stainless steel cover
---
This sauce Pan is ideal for simmering sauces, making tea, cooking grains, steaming vegetables, and poaching eggs.
Made of 18/10 stainless steel by a high-performing technology that leaves no room for metal leaking.
3 Layer bottom base induction.
Heavy, durable and rust free.
Oven and dishwasher safe.
Heavy, durable and rust free.
Electric and gas compatible.
Unsurpassed heat conductivity and even heat distribution capable.
Very resistant to chipping, bending, cracking, and even scratching.
Doesn't impart any kind of flavor to the food you cook in it.
Easy to care for.
incredibly economical price.
Save this product for later