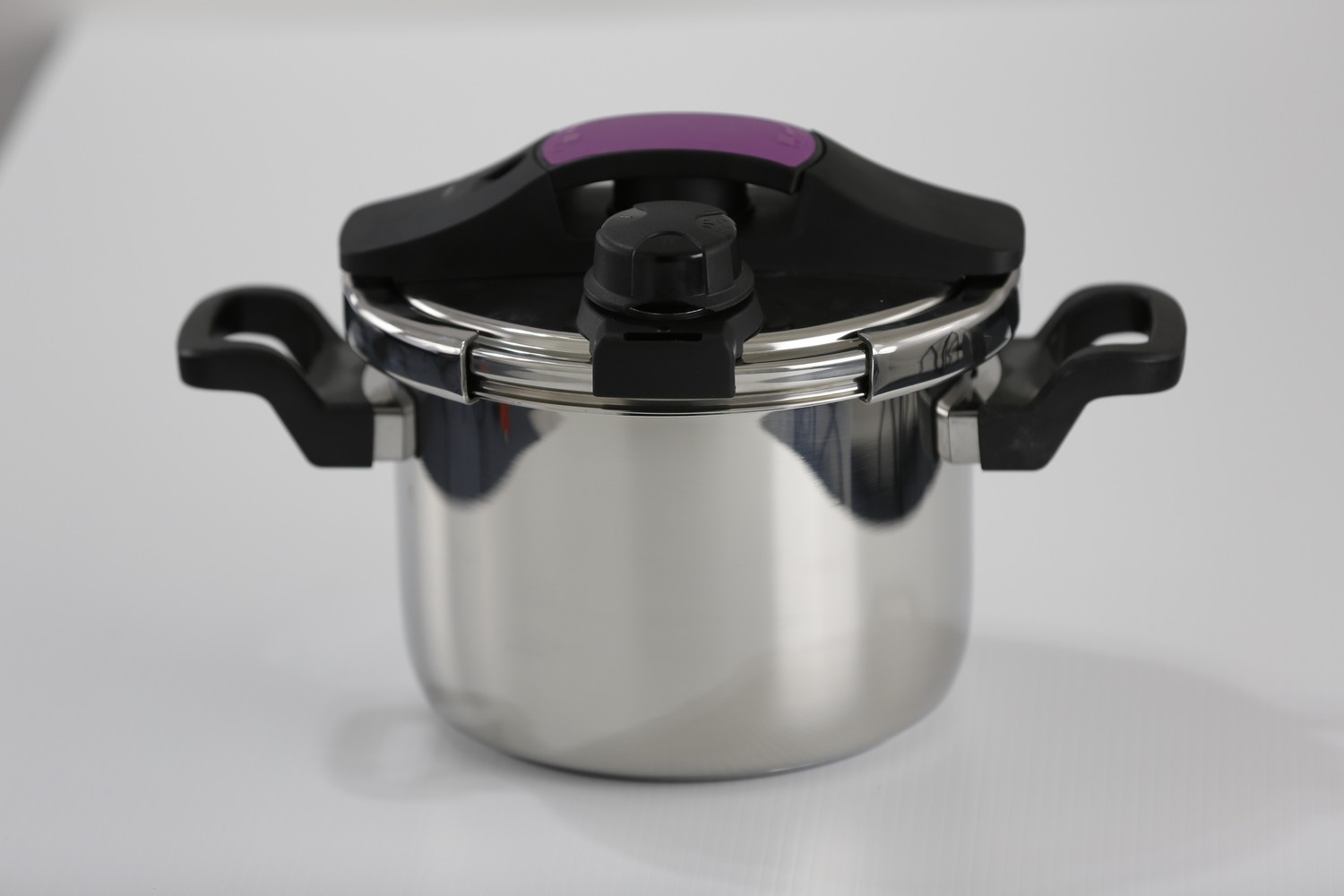 Stainless Steel Pressure Cooker
SKU 000100
Product Details
SS1 18/10 stainless steel 3 layer bottom induction Pressure Cooker
---
The Pressure cooker is exceptionally durable and may last for many years if nicely cared for.it's far replicate polish finish gave it to lovely look which additionally very durable and tough to scratch or stain. it'll help you to prepare wholesome and higher-tasting food. It additionally makes meals training very fast even as using lots much less strength and With this pressure cooker, you will be capable of maintain critical vitamins in meals that lets in you to make you more healthy. in case you put together veggies with this strain cooker, it will stay crisp, clean and it'll hold its taste and herbal colour.

Made of professional-grade (SUS 304 / SS304 / AISI 304) 18/10 Stainless Steel with manufacturer's lifetime warranty.
Unique Design with 3 safety valves
Shiny and reflective mirror polished finished precise and excellent design
Tri-Ply bottom for unsurpassed heat conductivity and even heat distribution.
Food grade silicon gasket
Heavy, durable and rust free.
Oven and dishwasher safe.
Heavy, durable and rust free.
Eco- Friendly Electric and gas compatible.
30% energy and time saving
Unsurpassed heat conductivity and even heat distribution capable.
Very resistant to chipping, bending, cracking, and even scratching.
Doesn't impart any kind of flavor to the food you cook in it.
Easy to care for.
incredibly economical price.
Save this product for later